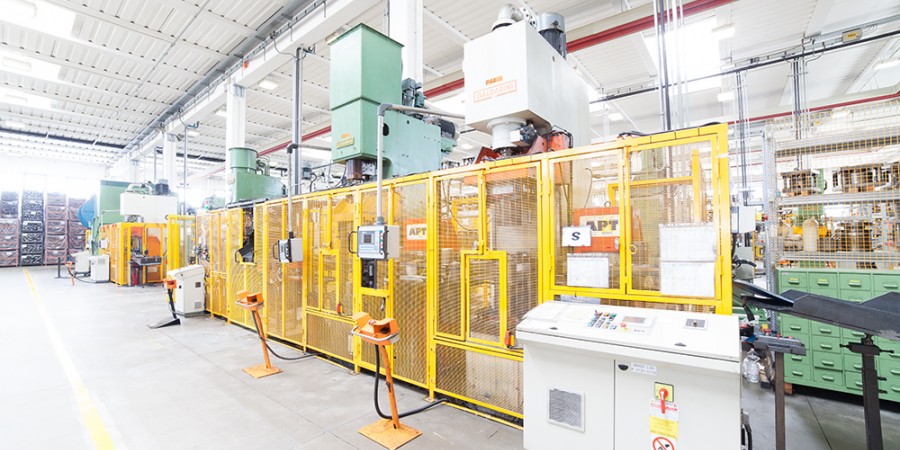 The production processes are highly flexible, as result of technical choices focused on the streamlining of procedures and flows and on the reduction of the set-up time.
The organization of the productive resources by single unit or by automatic line enables us to manage both large-scale and small-scale production with highly efficient and reliable production flows.

Machinery :
11 mechanical presses from 80 to 315 tons
43 hydraulic presses from 40 to 400 tons
of which 8 automatic lines
wide range of complementary equipment
multistage wash plant
2D and 3D laser plant
In order to be able to produce even parts with very complex shape, for a faster prototyping process and for greater flexibility on small batch production, the company has recently been equipped with a 2 and 3 dimensions laser cutting plant.